Dental Vouchers QLD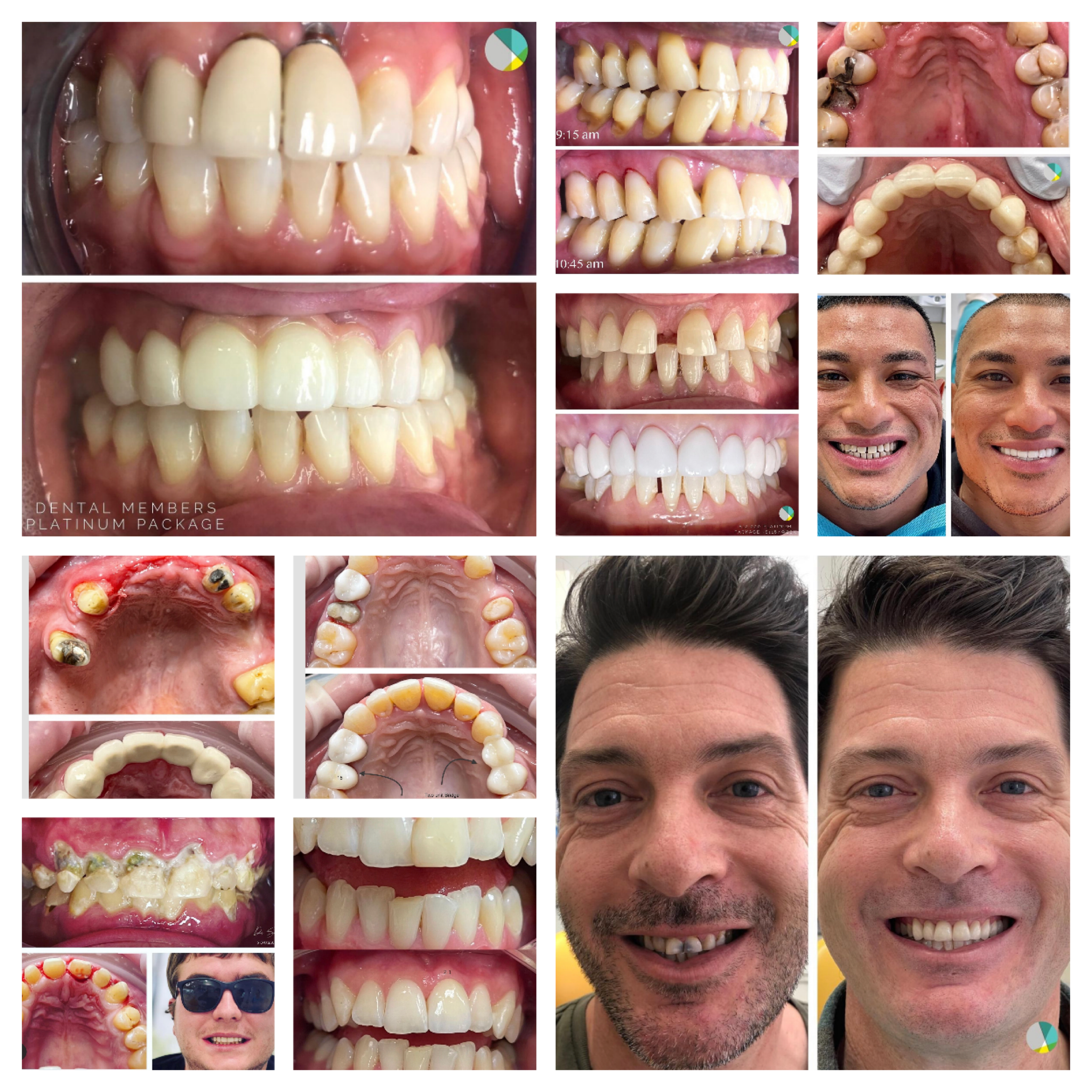 Dental Members Australia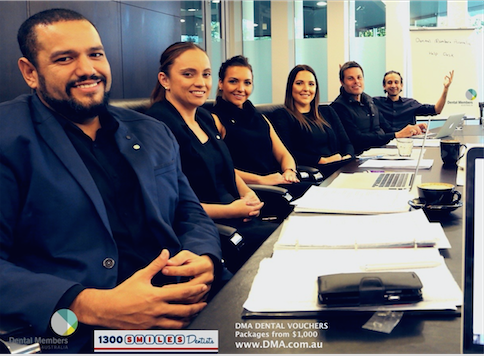 What is a DMA Dental Package:
It is a special payment plan that allows you to spread the cost of dental treatment by paying $49-$99 per week. It's not a loan so therefore there is no interest or credit checks.
A DMA Dental Package consists of 5 Vouchers. The minimum DMA Voucher is $1000 and the maximum is $5000. Vouchers are in multiples of $1000 - so the other choices are $2000, $3000 and $4000.
$6,000 DMA Dental Voucher Example - $99/week.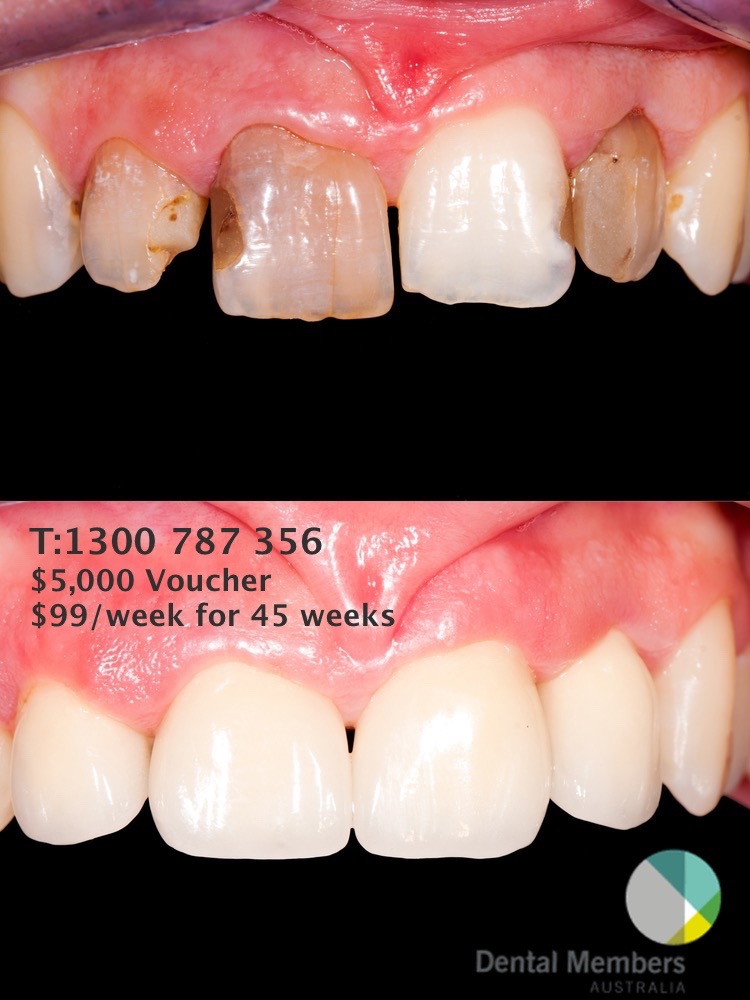 $2,000 DMA Dental Voucher Example - $99/week.
The photo below is a photo of a real patient (32 year old male from Brisbane- Australia) who presented to one of our partner practices with a $2,000 DMA Dental Voucher. He paid $59 per week for 32 weeks to complete treatment.

Treatment:
Composite Filings: (DMA Dentist quoted $250/tooth for the top 7 teeth) .
Gum Disease treatment:
Initial evaluation and thorough dental cleaning. ($250)
Total cost of the treating the upper seven teeth and gums using the DMA Voucher was $2,000 or $59/per week.
If you would like us to contact you to discuss the best DMA dental voucher for your needs please fill in the
form below:
$49-$99/week Dental Packages.
Choose a dental voucher and enter your details below. If these Packages don't suit you, don't worry we can tailor one just for you.
Excludes one-off registration fee, see terms and conditions below for more information.
How DMA Voucher works
Enter your details above
A DMA representative will call you
No credit checks
Pay just $28 one-off joining fee up front
Choose $1000 to $5000 packages
Pay interest-free, weekly payments (Bank Account details required)
$5,000 DMA Dental Voucher (you save $500)
Normal value of treatment
Package discount
You save
You pay only
$5,000
10%
$500
$4,500
On treatment day you pay
$0
Plus 45 weekly payments of
$99
Terms & Conditions
The following terms and conditions applies to all Dental Vouchers.
DMA packages are only available through DMA call center representatives and online purchases
All treatment will be provided by our selected DMA partner Dentists or Hygienists where appropriate
A $28 initial one off registration fee is payable upon joining
DMA vouchers can be used to pay gap payments for health fund members to the value of the voucher
Please be advised that for treatment that exceeds the value of the voucher the difference in dollar value is payable on the day of treatment at the practice.
Further Care Plan Discounts don't apply to the voucher
The practice usual fees applies to the value of the voucher not the Care Plan fees schedule
A $10 fee will be payable on missed direct debit payments which are not paid within 5 days to the practice
There are no lock in contracts and if the total amount of voucher value is not used it will remain in credit until used
Funds are not refunded unless there has been no dental treatment started
You can start your dental treatment after the successful payment of $198
Treatment will be spread across the term of your package as agreed with your dental practitioner
Direct Debit Payments must be up to date for scheduled appointments to proceed